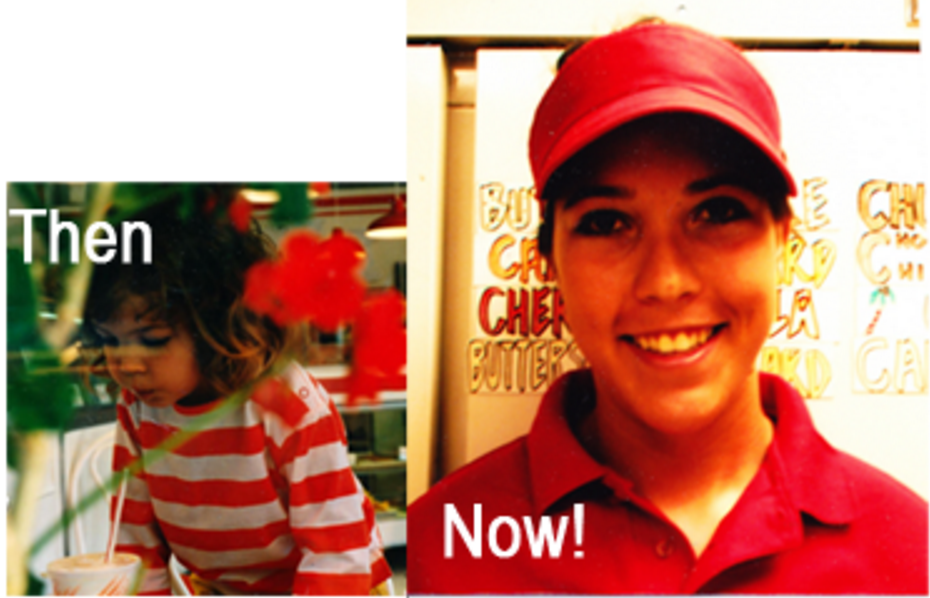 We have the most wonderful group of people working at our store. Our employee, Sydney, started visiting our store as a child. Here is a picture of her now and as a 2 year old at Bonnie Brae Ice Cream!
Please check back with us soon for available
customer service positions!